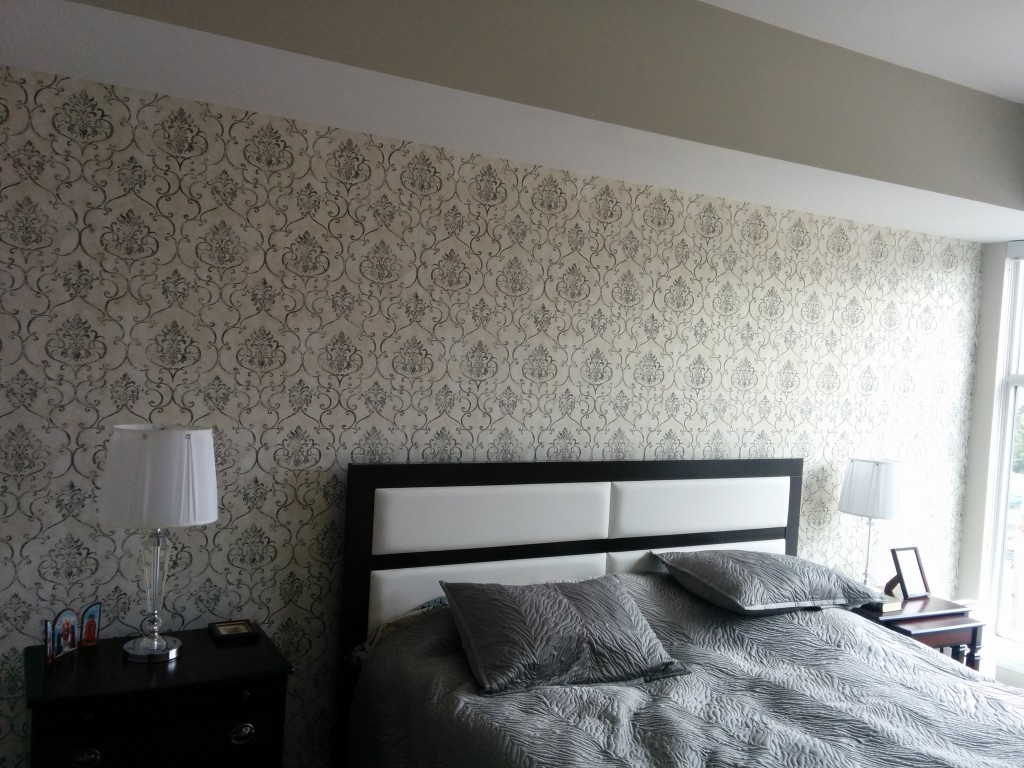 So your thinking about doing some wallpaper?  Wallpaper is a great way to add pattern and texture to a room.  Even just a little bit of wallpaper makes a big statement!
How do I go about choosing wallpaper for my room?
There are many wallpapers to choose from, damask patterns, geometric patterns, paintable wallpaper (also known as anaglypta)
CAM Painters has access to interior designers who will come to your location with samples to assist you in choosing your paper. If you prefer to go to a paint store to choose your paper we have a list of stores which have great staff who can assist in the selection process.
If you decide to select wallpaper yourself be sure to:
contact us and we'll assist you in determining how many rolls are needed for the project, we're here to help!
How much does the wallpaper cost?
This varies widely, we have worked with wallpaper that cost $30 per roll, up to $800 per roll, most being around the $100 per roll range.
How much does the installation cost?
It depends on the wallpaper chosen, some papers are more difficult to install than others.  It also depends on the room, if there are many corners and/or odd angles that adds to the complexity of the installation, also, lighting fixtures, bathroom fixtures, etc. take extra time to work around, too.
Here are some typical installation prices, not including the material cost (as of Nov 2022 – subject to change):
A typical accent wall in a bedroom is usually around $600 plus tax
A full bedroom could range from $900 to $1400 plus tax, depending on size
Most small powder rooms range from $800 to $1200 plus tax
Be sure to contact us so we can give you an accurate assessment on your wallpaper installation.
Remember, with wallpaper you can transform your home with lasting beauty!