I have a dark wallpaper to install in my Toronto home. I've heard that the seams can really show on dark papers, how do you prevent this from happening?

What is the issue with installing a wallpaper with a dark background colour?

The basic issue is that if some precautions are not taken the seams will look lighter than the rest of the paper. The overall look then becomes little thin white lines at each seam and not a consistent background colour.

Keep the seams tight!

When paste is put on the back of wallpaper, some wallpaper swells a little bit, then as the paper dries it can shrink back to it's original dimensions. An inexperienced wallpaper installer might not account for this. In this case they might install the wallpaper at it's most swollen state and then as it dries, it shrinks back and exposes a sliver of the wall underneath.
An experienced installer always read the instructions! The instructions will give how long to book the wallpaper (ie. let it sit so that it has a chance to swell and contract back). Some papers don't swell very much at all.
This is all vital information to make sure that once the wallpaper is dry, the seams stay tight.

Paint a dark colour on the walls

Despite all efforts to keep seams tight, a good precaution is to paint the walls the same colour as the wallpaper background. Then if seams open up a little bit, it's not revealing white walls, but walls painted the same colour, thus hiding the seam.

Colour the edges of the wallpaper

Regardless of the colour of the wallpaper, the backing of the paper is generally very light, This means that the edge of the paper is light as well. Sometimes this shows a little in the finished product, especially if the walls aren't perfectly smooth. A good precaution is to colour the edge of the paper with a colour similar to the background colour, It can be done with a marker or pencil crayon when the paper is rolled up tight, this ensures that the colour only gets on the edge of the paper and not on the face.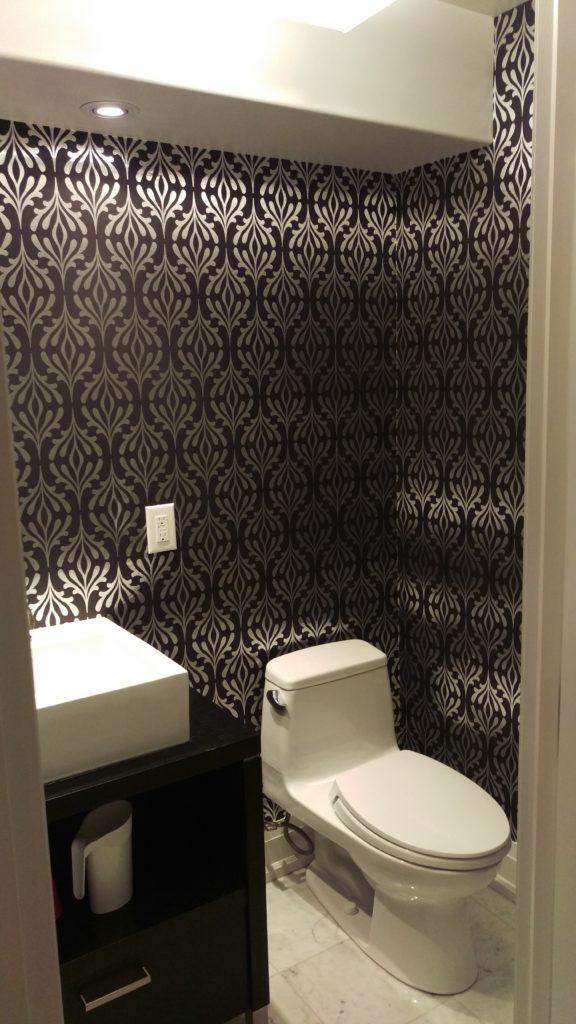 In conclusion

A couple of simple steps will ensure that the seams of darker wallpaper will be nicely hidden. If you nave a dark wallpaper that you want installed (or any wallpaper for that matter) why don't you book a quote? We'd be happy to Transform Your Home With Lasting Beauty!