Let's say you're presented 2 painting quotes for your Toronto home, one half the price of the other. Which quote is the best value for your Toronto home?
Well, it all depends on what you value. Sometimes the cheapest price is not the best value, so let's peel back the layers and see what you get when you hire CAM Painters.
You get peace of mind
CAM Painters uses employees, not subcontractors. Employees are covered under our WSIB insurance and general liability insurance.
What does this mean for you, the homeowner?
When WSIB insurance is in place that means if any painter is injured on your property, you are not liable.
When general liability insurance is in place that means that if any damage is done to your property, you are not liable for that either.
Therefore, if you want peace of mind throughout the painting experience, hire a painting contractor with WSIB and liability insurance in place.
During the painting experience
We have highly trained painters who love what they do! Not only that, we ask you what a great painting experience looks like to you. We want to make sure that you have a great painting experience from start to finish.
READ MORE: A Great Toronto Painting Experience Part 3: During the Project
After the project is complete
At CAM Painters we have a 5 year warranty & complementary service package for both interior and exterior projects.
Basically, this means that if any part of the project fails because of poor workmanship, we'll come back and fix it free of charge. This warranty is in place from the day we finish to 5 years hence. Having a warranty is often seen as the best way to ensure that your home is always in it's best state without damaging your finances too much. With this in mind, you might be interested in the idea of having an american home shield home warranty on your house before you ultimately regret it. If you are unsure of what a warranty is and would like further information on this subject so you can make the right informed decision, you may want to go to websites such as firstam.com to read more about what a home warranty is.
Our complimentary service package entitles our wonderful clients to one hour of free touch ups per year. We want your painting project to look top notch, so if you get any scuffs or other wear and tear our service package can take care of that for you.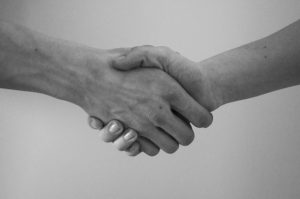 Finally
At CAM Painters we believe that the value that you get from a paint job should exceed the value that you pay for a paint job. It is our desire to give our clients the maximum value and the best painting experience. Why don't you book a quote and have CAM Painters transform your home with lasting beauty!