At CAM Painters we always enjoy giving back to the community and helping people. Recently we were blessed to come across an opportunity to Paint It Forward for a wonderful family.
What is Paint it Forward?
Paint It Forward was the brainchild of Josh Abramson of Allbright Painting in the Los Angeles area. He wanted a way to give back and help people in his community. Many painting contractors both in the US and Canada have joined this movement and as a whole, we've given over $1,000,000US worth of free painting services.
READ MORE:
How Does it Work?
We ask our local community to submit stories of a nonprofit organization or people they know who are in need of painting but can't afford it due to some difficulties in life that they may have experienced. Once these stories are submitted, our employees vote on the top candidates and announce the winner soon after. The recipient receives up to $3,000 worth of free painting services.
All of our employees (and even some family members) volunteer their time to the recipient. A freshly painted building or home can brighten their outlook and bring a little painting happiness into their lives.
Paint It Forward Spring 2017
The story of this particular Paint It Forward, which we did in late May was about a mother who lost a son. The son, who was in his 40s, had been through many treatments and surgeries for his digestive system. The last of these surgeries was unsuccessful and he passed away.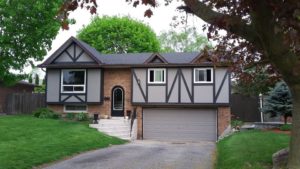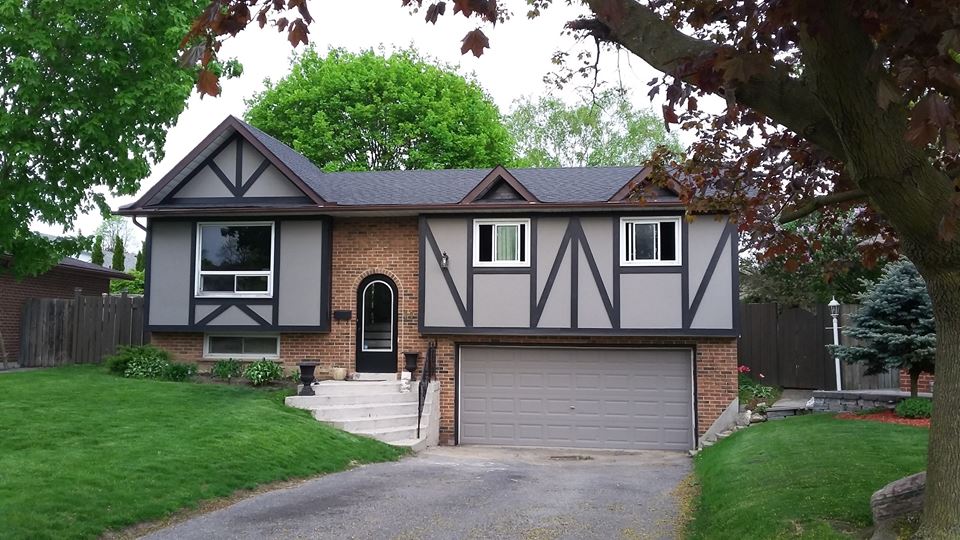 The mother was saving up some money for painting the house, but she needed to pay for funeral costs, which used up much of her savings. This isn't surprising – according to GoFundMe, "the average cost of a funeral is $7,045" which is staggering.
We were able to paint the front of her house and give it a complete colour transformation! In the words of her other son "It's been the first time I've seen my mom happy and smiling in months! Thank you so much!"
Hearing that made it all worthwhile!