Oops, young Johnny was playing hockey indoors and shot a puck into the wall of yo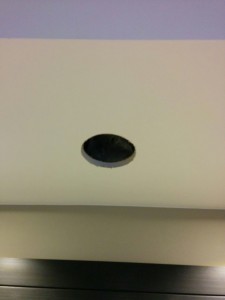 ur Toronto home, and has left you with a hole in your drywall!
You hosted a Super Bowl 2017 party with some die-hard Atlanta Falcons fans, and the brunt of their frustrations ended up on a 1'x1′ section of wall. You sigh, knowing that you needed some work done anyway. The roof has needed a roofing Aurora company to take a look at it for a while anyway, but now you've got another job that needs patching up around the home.
What are you going to do? Do you have to hire two different contractors; a handyman to patch the hole and a painter to paint the wall after the patch?
Actually, CAM Painters can fix that hole in your drywall and then paint your whole house from top to bottom after! Or we can just repaint the wall that had the hole in it.
If you want your whole house drywalled your better to get a specialist in, but it's hard to get a drywall contractor in for one patch. My rule of thumb is that if the repair is less than the size of a sheet of drywall you're far better off hiring one contractor to do both patch and paint, rather than deal with two contractors.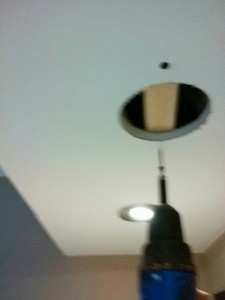 What's our process for drywall repairs?
First order of business, we want to keep dust to a minimum. Drywall patching requires sanding patching compound around the edge of the repairs. There are a few ways we use to minimize dust:
We drape plastic on door openings to minimize dust travelling from one room to another.
We apply our patching compound as smooth as possible. If the patching compound lumpy more sanding needs to be done than if the compound is smooth to start with.
We use sanders that hook up to HEPA filter vacuums, so that less dust gets into the atmosphere in the first place.
We also ensure that the repaired area is reinforced to prevent future damage. This involves putting wood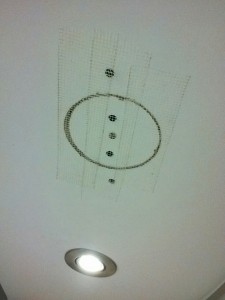 strapping behind the repair for extra support if necessary. We want to make sure that we give the best possible service to our customers so we like to take a look at what we do each time and see where we can secure the 100%, for instance, we have work vehicles that we use to transport our equipment and ourselves to the designated area, so it is important that we make sure our vehicles have, at the very least, cheap business van insurance, as well as insure what is within the van in case of any incidents or issues so we are covered in any and all eventualities in our line of work.
If you'd like more detail about our patching process read this DIY post: How to Patch a Hole in my Toronto Home
If you have some holes in your drywall that you need repaired why don't you book a quote? We'd love to Transform Your Home With Lasting Beauty!