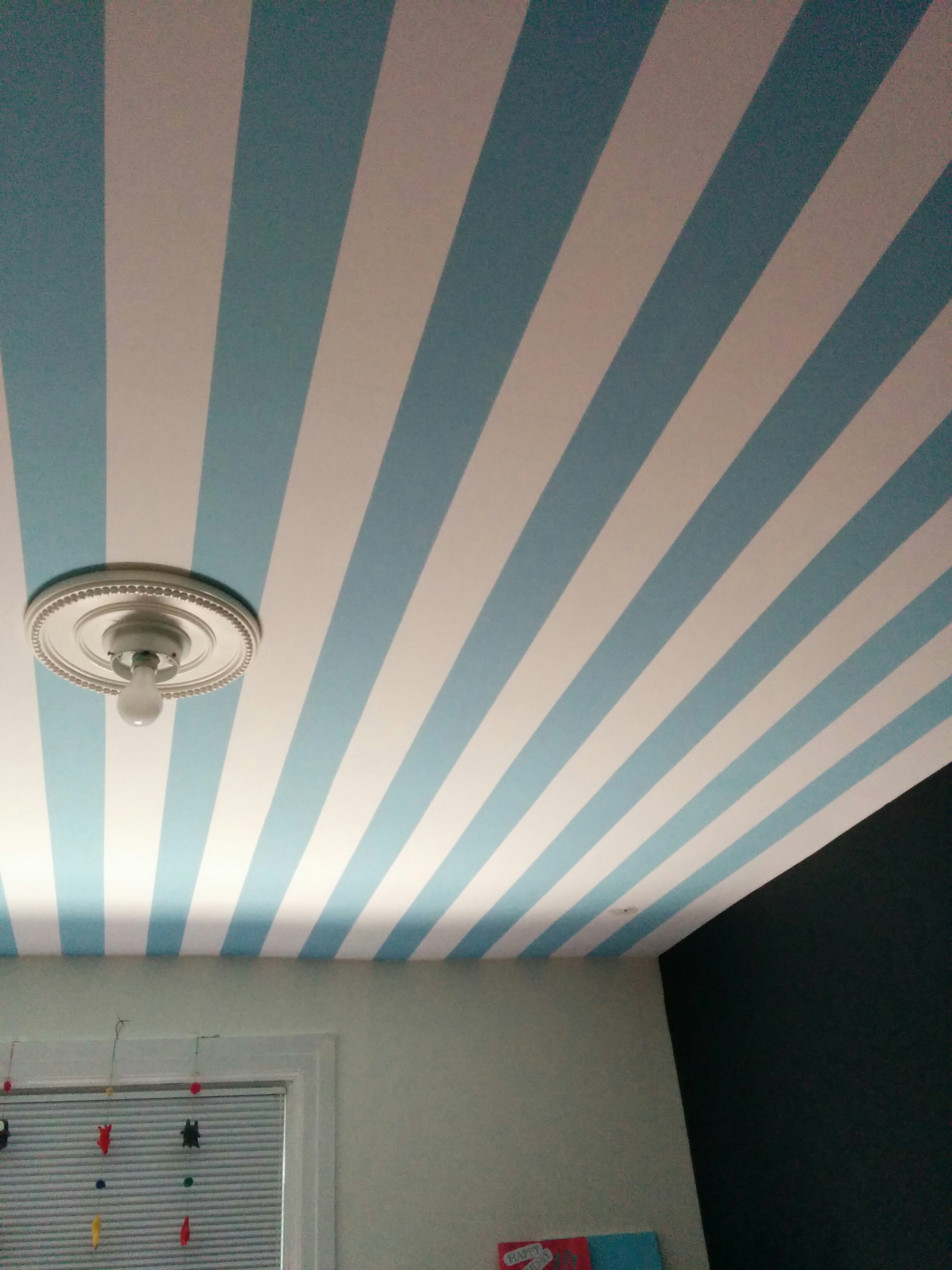 The mark of a great paint job for your Toronto home is straight, sharp lines.  This can be beneficial if you are doing stripes on a wall, or just want a clean line between walls and ceiling.
Many times when we are painting, we will do our "cut" lines freehand, just following the corner between the wall and, or the groove between trim and wall.  However, there are many situations where a professional painter needs tape to ensure a clean sharp cut line.
Here are a list of best practices to get the sharpest line possible.
Select a good painter's tape
The beige tape is not painter's tape.  Beige tape is too sticky and usually peels paint off the surface.
This particular tape is usually green or blue and is clearly labeled "painter's tape".  The best is Frog Tape, but it's one of the most costly painters tape as well.
Apply the tape correctly
Even if a high quality painter's tape is used all is for nought if it's not applied correctly.  If the edges aren't properly sealed then paint will seep underneath the tape and wreck any possibility of a sharp straight line.
How do you seal the edges of the tape?
If you are using Frog Tape, you have to make sure that the edge is firmly pressed down.  Either use your finger and run it along the edge of the tape, or some people will use a plastic putty knife and run that along the edge of the tape.  Once that's done there should be no paint seeping under the tape and you'll get a sharp line.
If you have an ordinary painter's tape a sharp line can still be achieved.  Once again, firmly press the tape down, either with your finger or a plastic putty knife.  However, an extra step after this is needed to ensure that the edge is properly sealed, this can take the form of:
a thin bead of caulking along the edge of the tape
some of the base colour along the edge of the tape
a clear flat varnish along the edge of the tape
Any of these methods will seal the edge of the tape.
Removing the tape
Either remove the tape right after you paint, or wait until the paint is fully dry.  If the paint is partially dry it can lift off the surface.
How you remove the tape is important as well:
go slowly
keep the tape at an obtuse angle, ie. close to the surface as you pull
There you have it!  Clean beautiful paint lines!
If you'd rather leave the clean, beautiful paint lines to the professionals why don't you book a quote?  We'd be happy to Transform Your Home With Lasting Beauty!