We are asked from time to time about projects where the homeowner wants to supply paint.  Sometimes they see paint on sale at the local big box store and they figure they can save a few dollars by picking up the paint themselves.  Here are 3 reasons why this approach might not save money in the end.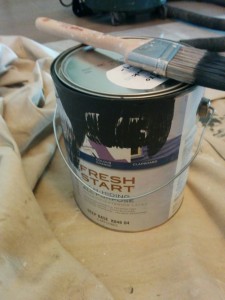 We ensure that the proper product is chosen for your project
In terms of paint, cheaper is not always better.  Lower grade paint can have coverage issues which results in having to do an extra coat of paint.  Thus, the savings on the paint is more than wiped out with the extra labour cost of doing another coat of paint on the surface.  We have experience with a wide variety of products and when coverage could be an issue we use the best covering product.
Lower grade paint can also have adhesion issues.  In situations where proper adhesion could be an issue we'll use primers and paint to address those issues.  Sometimes when a homeowner wants to supply paint this might not have been taken into consideration.
In summary, there are a lot of different grades of paint and paint designed for specific applications.  To ensure a durable, good looking project that is done with the greatest level of efficiency the paint should be selected by your painting contractor, in collaboration with his or her paint store rep.
We get volume pricing on our paint
When a homeowner goes into a paint store the store manager knows that a few hundred dollars might be the maximum business that could result.  When a painting contractor goes into that same paint store, the manager knows that thousands of dollars of business could result.  Therefore, a paint contractor has greater leverage to negotiate lower pricing on paint.  We at CAM Painters pass this savings onto you.  We have preferred pricing across all Sherwin Williams stores and many Benjamin Moore stores, too.
The homeowner doesn't have to worry about buying too much or too little paint
If the homeowner is supplying paint he or she must make sure there is enough to complete the project.  If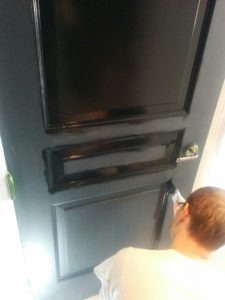 they buy too much then they have wasted money or need to find someone who could use their leftover paint.  If they buy too little we could run out of paint in the middle of the project, which would result in a last minute run to the paint store to supply paint-which could be quite inconvenient!
We at CAM Painters are experienced in calculating paint needs, so we generally figure on the right amount.  If we run out of paint, we are the ones that get more, the homeowner doesn't have to make a last minute trip to the paint store.
In conclusion, let us supply paint for your project!
If you'd like to have CAM Painters come and have a look at your painting project and spec the best paint system for your project why don't you book a quote?  We'd be happy to Transform your home with lasting beauty!