Here are 3 reasons why you should consider getting professional advice and help in choosing colours for your Toronto home.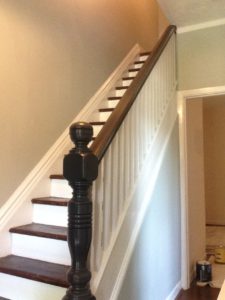 A colour consultation takes into consideration lighting and other factors that affect colour
When looking through magazines and websites most people don't realize that colours can show up differently on a phone/tablet/computer screen than they appear in person.  The same applies to magazine photos as well.  Certainly these are great places to start and get ideas for colour.  A colour consultant, however, has many paint sample chips in larger sizes, which give a more accurate representation of the actual colour.
Also, colours will look a little different depending on
how much natural light a space gets
what direction the windows face
what type of lighting is used (LED, incandescent, fluorescent, etc.)
A colour consultant can take all these factors and direct you to colours that will complement the space.
A colour consultant works with all the different colours in the room
Many times, when painting your Toronto home, there will be certain elements that won't change, such as flooring, a treasured painting, or cabinets, perhaps.  A colour consultant will take these things into consideration and design a colour palette that will complement the colour of these items.
A colour consultation minimizes the chance of making a wrong colour choice
Perhaps the most important factor is that hiring a colour consultant minimizes the risk of choosing a wrong colour.  Having an hour long session would be less than 5% of the cost of a typical painting project.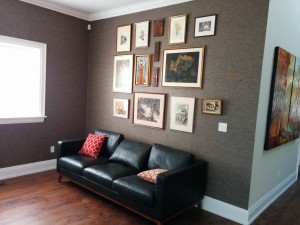 Investing 5% of the total paint job on a colour consultation minimizes the likelihood of a wrong colour choice and having to redo an entire paint job!  It always costs less to do things right in the first place than have to redo something that you're not happy with.
Final thoughts
At CAM Painters, there are a few trusted colour consultants that we refer our clients to based on their individual needs.  Why don't you book a quote?  We'd be happy to address your painting needs and provide you access to a colour consultation so that you can Transform Your Home With Lasting Beauty!