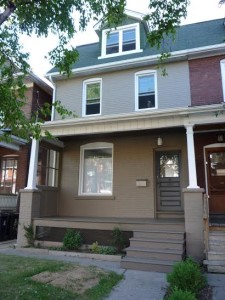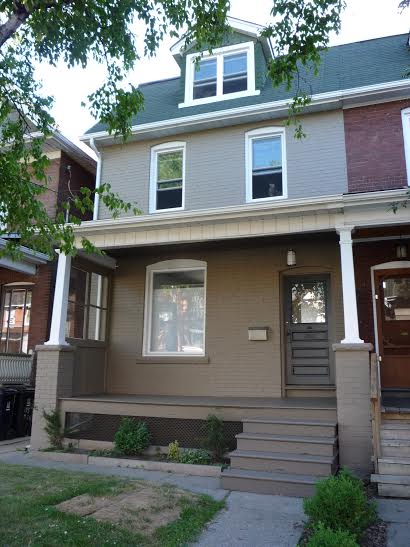 As the signs of spring start showing up around us, I'm always asked: When do you start outside painting?
It depends on two factors which I'll outline here
Temperature
Before we can start painting outside the temperature must stay above at least 3 degrees Celsius overnight. The lower the temperature the longer the paint takes to fully cure (ie. dry all the way through).
Temperatures can be quite mild during the day in early spring however it can still be quite cold overnight, so this must be taken into consideration.
Always read the manufacturer's recommendations listed on the paint can. Some paints require even warmer overnight temperatures before they can be used.
Moisture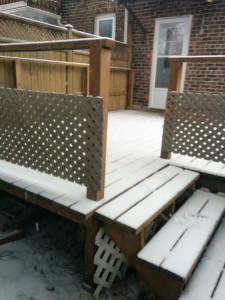 Spring can be a very moist season. Not only do we get a lot of rain in the spring in Toronto, colder overnight temperatures can cause dew to form on painted surfaces.
Metal surfaces, such as aluminium siding or wrought iron railings don't retain water, so as long as no moisture is on the surface they are good to go. Before settling on your choice of aluminium though, it is important that you find the best sort for your project so that it has a finished look that you can be proud of. There are many different places that sell aluminium, such as Aluminium Warehouse (aluminiumwarehouse.co.uk/aluminium/angle) amongst others in your local area. If you are thinking about painting the aluminium afterwards, you may want to find some that is able to withhold moisture so you can finish your project at a quicker rate.
Wood, however, can retain moisture for many days. Therefore it's important to check the moisture content of wood with a moisture meter. We look for under 20% moisture content, around 12% is ideal.
Horizontal surfaces, such as decks, tend to retain moisture more than vertical surfaces. Also, if a deck is close to the ground it tends to retain more moisture than a deck that is a few feet off the ground. The reason being is that a low deck traps moisture underneath and it can't properly evaporate
When do we usually start exterior painting?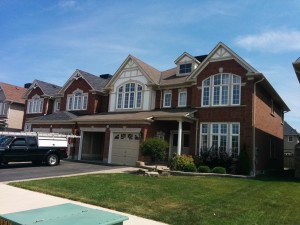 Typically we'll start exterior painting at the beginning of May. Temperature is generally warm enough at that time of year and there will have been enough warm days in April to start to get the moisture content in the wood down to an acceptable level. This, of course, depends on what preparation needs to be carried out. If it has been a particularly bad winter, or there have been storms, a deck area might require deck repair service which can delay the painting process as some chemicals used may need time to cure.
Our exterior season books up quickly, so schedule a quote and let us Transform your home with lasting beauty!