Buying a home is an exciting time! The Real Estate Agents have done their job, your offer has been accepted, the deposit has been paid, the papers have been signed! Now what? Before moving all your belongings in with the removalists Sydney, you are going to need to make sure you've made a list of all the local tradesmen in case of emergencies such as Absolute Draining & Plumbing, plus it's the perfect time to paint your new house!
Advantages to painting your Toronto home before moving in
Even if the house has been recently painted by the former owners, chances are that the colours they have chosen, while probably nice colours, are not exactly what you want. You want your colours to harmonize with your furniture and your own tastes, it's your home now, why not make it your own?
First off, what are the advantages to painting a house before moving in?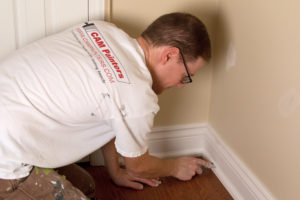 Before furniture and everything else is brought in, the painter will have clear access to all areas of the house. Because there is no furniture to move, painters can get more done in less time, which results in a lower cost to the homeowner.
Also, there is no disruption to a homeowner and their family. When we paint a house where people currently reside, we need access in to certain rooms at certain times. Although we minimize disruptions through proper planning, there are lots of items for people to move, closets need to be emptied, for example. When painting before the move in, none of these disruptions exist.
We have painted many houses before the homeowner moves in and here are some tips to make the experience as hassle-free and enjoyable as possible:
Be sure to plan ahead
The summer months tend to be very busy for people moving in to and out of houses. As such, movers,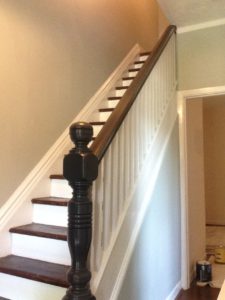 painters and other contractors can book up quickly. If you're going to move in these busy months it's wise to plan and book these services far in advance. Conversely, you could plan your move in a less busy time of year and have easier access into a contractor's schedule.
Use your visits wisely
Most times the purchaser gets 2 or 3 visits before the closing date. This is a perfect time to have a painting contractor in to look at the place and quote on your painting needs. CAM Painters offers online booking, but we realize that the visit needs to be coordinated with many different parties; the current homeowner, their real estate agent, you, your real estate agent, among others. Therefore, give us a call or email and we will do our best to prioritize your appointment time, given these circumstances.
READ MORE: A Great Painting Experience Part 1: The Estimate
Using one of your visits to get other trades in is a good idea as well. If you're looking for recommendations CAM Painters has a carefully curated network of trusted trades that we'd be happy to share with you.
Be sure to plan enough time between closing and move in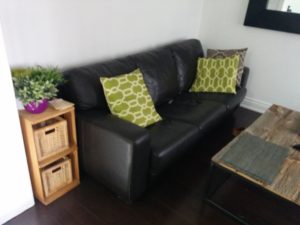 Renovating, remodelling, painting and cleaning take time and it's wise to plan enough time for these to be completed before your move in date. The last thing that you want is painters still painting while the movers are trying to move in your furniture. It's wise to have an extra 20-25% of slack in the schedule to account for any unforeseen circumstances or any additional extra things you might want done.
Also, it's best to coordinate the work so that only one trade is working in your house at a time. Many trades need clear access in your home to make sure things are done efficiently and properly, if not, one trade can easily disrupt the workflow of another.
Final Thoughts
Getting the painting done in your Toronto home between closing and moving in is an ideal time. Why don't you book a quote with CAM Painters? Remember, if a convenient time isn't listed, give us a call or email and we'd be happy to accommodate you! CAM Painters will Transform your new home with lasting beauty!