We at CAM Painters are always looking for ways to Transform Your Home With Lasting Beauty,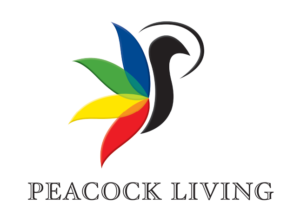 and in our search we discovered an exciting new product from a Canadian company called Peacock Living.  Their product SurfaceMotif, allows unparalleled flexibility with colour and design for your home.  I'll let Leroy, founder of Peacock Living explain:
What is it?
Peacock Living offers homeowners and decorators a new and exciting interior decorating solution for the home. SurfaceMotif provides a fun and easy approach to applying designs that can be painted and personalized, whether you are designing a custom wall décor, working on a DIY project, or c
reating a feature wall.
How does it work?
SurfaceMotif was designed to be an innovative alternative to wallpaper and stencils; it is a stenciled masking tape that comes in a roll 18 inches (45.7cm) wide and 30 (9.1m) feet long, with a unique stencil design in the tape.  The result, different tape sections can be easily removed, creating one of a kind designs, without the hassle of needing to measure and cut.  It is a great solution for adding whimsy to a kid's room, colour to a backsplash, or elegance to a powder room.
The benefits over wallpaper include;
not being limited by the colours available to a particular wallpaper pattern
easier to apply, as there is already an adhesive backing
being paintable, you can choose or match any colour palette
designs are seamless, because SurfaceMotif is only a temporary template for you to create your personalized painted pattern, and is later removed
the pattern does not have to be repetitive, depending which tape sections you remove, will create a unique design.
perforations every 9" where the pattern repeats, allows you to easily tear off the number of sheets you require, to handle any size project
the possibility to colour layer, by removing select sections to paint one colour, then remove additional sections to paint other colours
it being redecorating friendly, when you want to upgrade your design and/or colour, lightly sand the surface, prime and you are ready to start your next project.
About Peacock Living
Peacock Living is a Canadian company established in 2014.  It is located in Toronto, and launched SurfaceMotif in 2016.  The product is also designed in Toronto, and manufactured within Canada and the United States, using quality painter's masking tape that will deliver sharp paint lines, remove cleanly, and does not tear easily.
SurfaceMotif is sold on our website, Peacock Living.  Visit our Vertical Motif and Diagonal Motif products page for design ideas, and follow us on Facebook for design inspiration and project ideas.  Explore the Possibilities!