Exterior painting is around the corner, so what can you do to prepare your Toronto home for painting?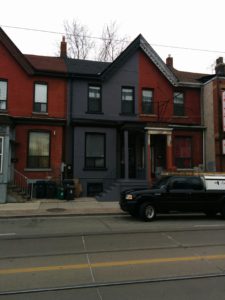 First, look around to see if your home needs painting
As the warmer weather comes have a look around at the exterior of your home and see what maintenance needs to be done.  It's a good idea to do this as early as possible so that you have enough time to get estimates and book the work before contractor's schedules get filled up.
In terms of exterior painting look at:
window sills – these typically start peeling before the rest of the window
any wood that sits close to the ground – these areas typically have snow sitting against them during the winter, which makes them peel sooner than other areas
south facing side of the house – the sun draws moisture out of the wood, which can cause paint to peel
Select a painting contractor and book the work
READ: How Many Estimates Should I Get For My Toronto Repaint?
READ:  A Great Toronto Painting Experience Part 1: The Estimate
Get prepared for exterior painting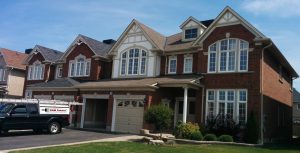 There are a few things to keep in mind to make the painting process as smooth as possible:
We are going to need a space to store our tools at the end of the day – we can use a shed, garage etc.
We also need an area of the yard to store our ladders
Any doors that we paint will have to be left open a few hours to dry.  So please plan to either leave us a key or for someone to be home when we paint the doors.
Depending on the type of windows we might need access into the house to open and close them so that they don't get painted shut.
Please make arrangements to keep pets out of the work area.
Please trim back bushes from around the house so that we can have good access, or have a landscaper do the work for you.
Other notes
Please be aware that unforeseen delays can happen when dealing with exterior painting.  Moisture content in the wood must be below 20%, and if it's above we have to wait for the wood to dry out.  So be flexible with your painting schedule to ensure best results.
CAM Painters would love to Transform the exterior of your Toronto Home with Lasting Beauty, so book an estimate now!